PeopleFacts understands the significant market drivers behind technology platform selection. Our company is integrated with key industry leaders to give you the complete solution you need with access to the most complete, accurate, relevant and timely data available.
Our in-house team of software engineers can create and implement the integration you need to succeed.
Below is a list of some of our integration partners and the industries they serve.
Integration Partners
PeopleFacts integrates with the staffing software you use to get the job done:



ApplicantStack Recruiting and Onboarding software is the simple and affordable choice for any size organization. Post jobs, manage candidates and hires, maintain compliance, automate your workflow, and much more. ApplicantStack seamlessly integrates with PeopleFacts to enable you to order screening and link results to candidates and hires within ApplicantStack.
dotStaff™ provides Vendor Management System technology and Managed Service Provider programs for the most demanding contingent labor environments. Their processes, design and program execution effectively serve their client's dynamic contingent labor programs.
Since 1959, TempWorks has been a leader in innovative staffing and recruitment solutions. Today, TempWorks staffing software allows staffing and recruiting firms to increase revenue, decrease costs and improve end-client relationships.
People Resources
PeopleFacts integrates with the applicant tracking and recruiting software you use so you can manage your organization's talent lifecycle completely:
iCIMS' Talent Platform is a tracking and recruiting software that puts human resource & recruiting professionals in the best position to make the strongest hiring and employee management decisions, every time. iCIMS' unmatched flexibility, coupled with the company's dedication to customer support, proves that, with iCIMS, there is a difference.
Smart-Trak is a proprietary solution that allows you to realize your organization's goals as you screen and mobilize your team. Manage profiles, events, and documents—all in one online application.
Residential
To support residential screening, PeopleFacts seamlessly integrates with and or delivers the tools you need to manage and market your properties:
ePremium Insurance is a leading provider of integrated risk mitigation solutions to the multifamily housing industry. They provide clients with the best-of-breed online solutions for both renters insurance and security deposit insurance.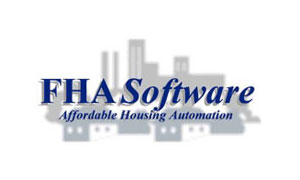 For over 30 years now, Simply Computer Software, Inc. has been automating the RD/HUD/LIHTC Affordable Housing Management Industry with a very simple & affordable compliance program called Federal Housing Assistance Software ( aka FHA Software ).
The VaultWare online leasing solution will help you rent more apartments and save you time, effort, and money. VaultWare makes your online advertising work harder for you. The VaultWare online leasing solution helps you effectively reach your online customers and convert more leads into leases.
Strategic Alliances
Arthur J. Gallagher Risk Management Services is the North American retail property/casualty insurance brokerage division of Arthur J. Gallagher & Co. (Gallagher).  Since it was founded in 1927, Gallagher has been dedicated to excellence in service. Its mission is to identify each client's unique insurance and risk management needs and find or develop cost-effective products and services that will best address them.
Within the Arthur J. Gallagher company, the Gallagher Religious Practice Group offers a special, customized insurance and risk management program—IMPAC—for growing evangelical, faith-based organizations across the country.


UMI is a non-profit reinsurance company for conferences, local churches, and agencies of The United Methodist Church, fulfilling the General Council on Finance and Administration's Disciplinary responsibility to make property and liability insurance available to the United Methodist Connection in the United States. Today, it provides insurance for a large number of conferences (their local churches) and general agencies.